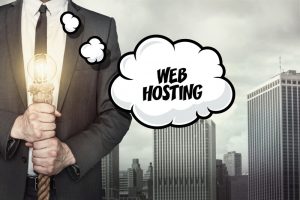 If you have been building websites for a while now, you might already be familiar with managed hosting. However, for those who haven't encountered this yet, it's actually an IT provisioning model wherein service providers have dedicated servers plus associated hardware that they lease out to customers. It's also the job of the service providers to manage these systems for customers.
CCSI does this job for their customers. When you check out their website, you can see that they not only help customers with hosting issues, but they also offer network security, help in managing cloud storage and more network solutions.
Do You Need Dedicated Servers To Run This Type Of Hosting?
The good thing about managed hosting is that you can get this with Virtual Private Server and also with Shared Hosting. With your hosting in place, you don't have to worry about who's going to keep in check with your website.technically, this type of hosting "manages" everything for you, hence the term.
It could have crossed your mind that you should do this yourself and not use providers at all. It's normal to try and take on everything especially when you're new to site development, however, in the long run, managing your own servers can get very exhausting. If you are not yet used to the amount of work and engagement servers require, then the best option is to hire others to do it for you.
Try out managed hosting, and you'll discover that it can do wonders for you. If you want to take advantage of your opportunity cost and do more productive things for your online business, then get managed hosting.